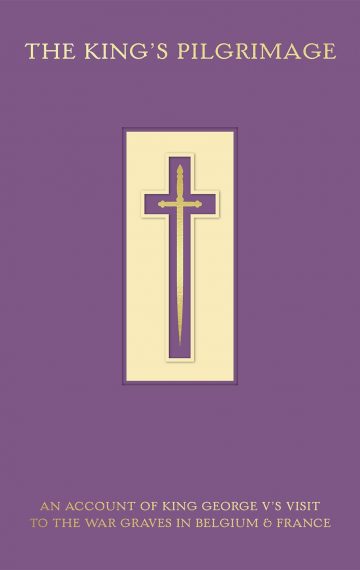 The King's Pilgrimage By Sir Frank Fox
An Account of King George V's Visit to the War Graves in Belgium and France 1922.
A WWI commemorative reproduction of King George V's secret journey to the battlefields of Northern Europe to visit the war graves of the fallen.
First printed in 1922, this volume is reproduced with the blessing of the Commonwealth War Graves Commission, with an introduction written by Dr. Charles Goodson-Wickes, great-grandson of the original author. It features 59 evocative and unposed photographs.
Recently reviewed by Dan Snow´s History Hit: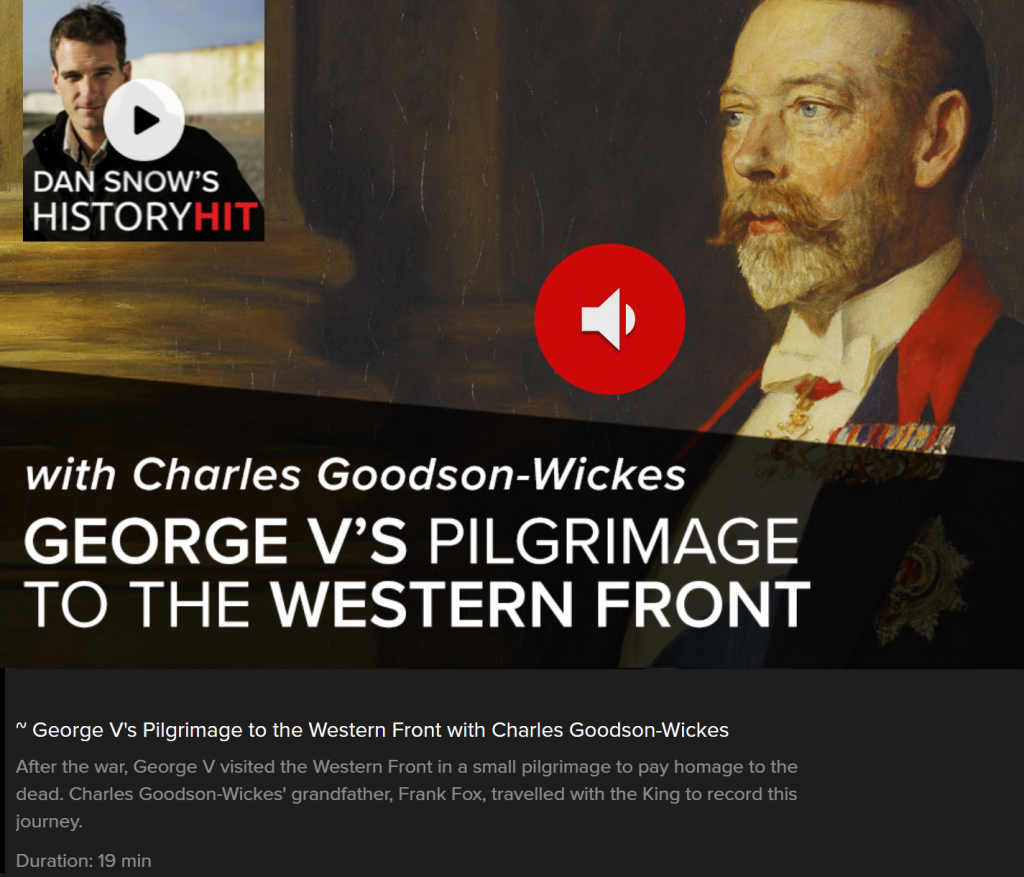 Dan Snow´s History Hit WW1
About the Author Sir Frank Fox (1874-1960) was an Australian born Journalist, Soldier, Author and Campaigner who lived in Britain from 1909. Having warned on the public platform and in the press of an impending war in Europe he was appointed to the Morning Post and was sent as their War correspondent to the Balkan wars.
He was then attached to the Belgian Army and recorded the German invasion in 1914. Motivated by the atrocities he witnessed to the civilian population there, he was commissioned at the age of 41 into the British Army. Fox was appointed O.B.E. (Military) and was Mentioned in Despatches. In 1926 he was Knighted by King George V.
He was a prolific author writing over 33 books, 5 of which books relating to World War One, including the recently republished "The Agony of Belgium" and "GHQ Montreuil-sur-Mer".
Introduction by Dr. Charles Goodson-Wickes, Great-Grandson and Literary Executor of Sir Frank Fox.
It was the wish of King George V to honour the dead of the Great War by visiting the Military cemeteries in Belgium and France as soon as this were practically possible.
He determined that the Visit should be simple and dignified, with the minimum of formality and trappings.
Thus it was, following the first State Visit to Belgium in 1922, that he assembled a small but distinguished party to accompany him: Field Marshal the Earl Haig, The Rt. Hon. Sir Frederick Ponsonby, Major General Sir Fabian Ware, Colonel Clive Wigram and Major Reginald Seymour.
They were joined by Queen Mary, Lady Haig (her Lady-in-Waiting) and Admiral of the Fleet the Earl Beatty, towards the end of the itinerary.
Frank Fox, War Correspondent for the Morning Post at the time of the German invasion of Belgium in 1914, had subsequently been commissioned as a combatant and was seriously wounded on the Somme.
After convalescence, during which he worked for MI7, he joined Haig's GHQ in Montreuil-sur-Mer.
His name probably came to the fore to write this narrative of the King's Pilgrimage, through his association with Ware on the Morning Post, before the latter championed the formation of the Imperial War Graves Commission.
The result is this book, full of evocative and unposed photographs, preceded by Rudyard Kipling's verse.
"Marks the full stop to the Great War. It is a very special book"
Field Marshal the Lord Bramall